The most trusted maternity education solutions around
From prenatal to postpartum to parenting, we cover it all
Want to make your maternity unit the very best it can be? Then offer new and soon-to-be parents today's most trusted information. At Baby360™, we're your one-stop shop for superior, up-to-date education solutions at every point of their wondrous journey.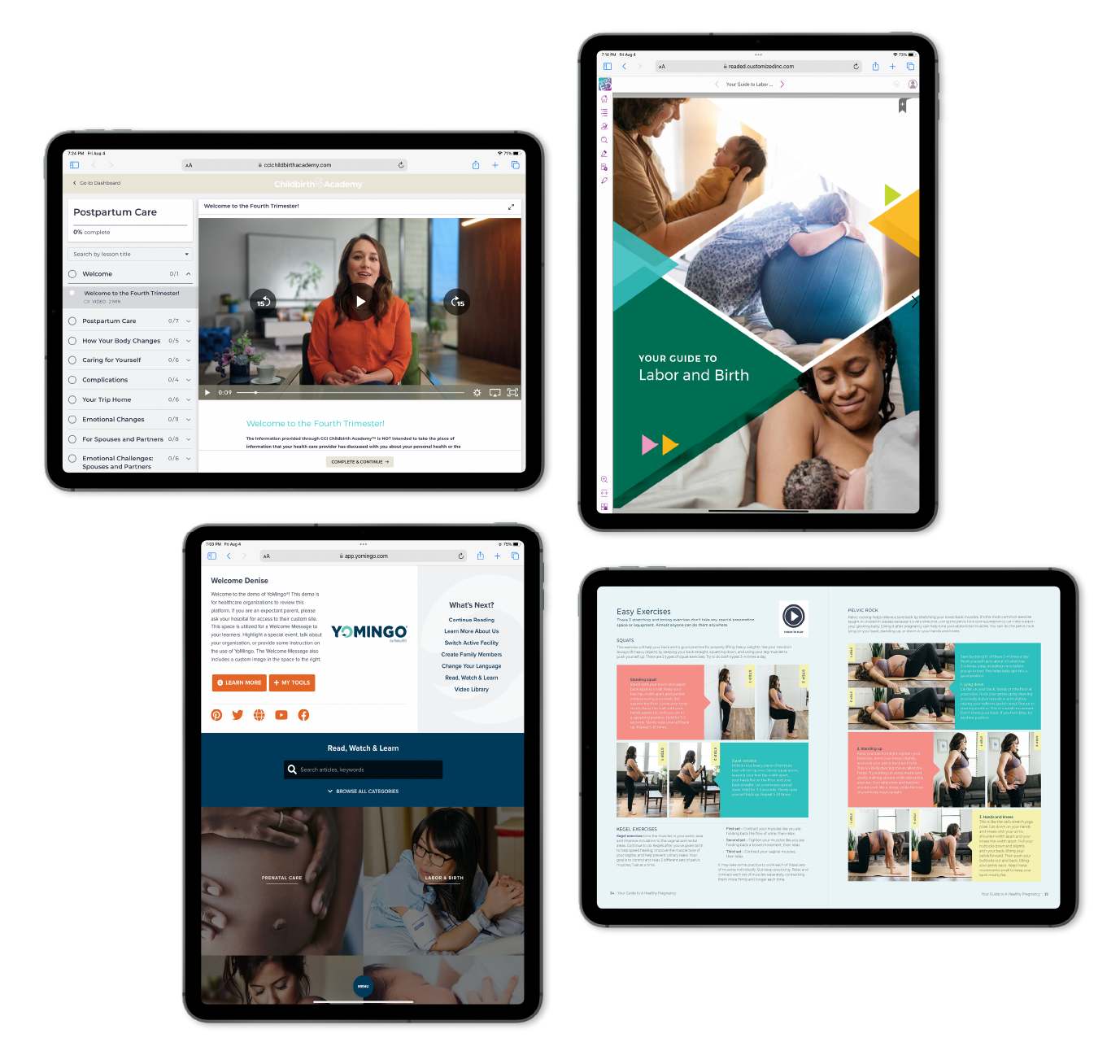 Delivering digital solutions
Baby360's accurate maternity information is available in various digital formats, like online classes, eBooks, and our mobile app, YoMingo®. It's the perfect companion to our well-known printed materials.
Our content. Your name.
Baby360 offers today's most trusted and up-to-date maternity education materials. We'll even customize them with your facility's branding, allowing you to provide your patients with the most personalized level of care. Increase your marketing impact with the customization options that fit your needs and budget.
Matching your great care with our own
Baby360 has a proud reputation for providing outstanding materials to thousands of health care facilities in the U.S. and Canada.

The Ally Award
Help us recognize outstanding new nurses in maternity and newborn care.
Nurse scholarships
See how Baby360 shows care and support to women, new families and educators locally, nationally and globally.
The Impact Award
Help us celebrate experienced nurses who have made an impact on their patients and peers.
Give back
See how Baby360 shows care and support to women, new families, and educators locally, nationally, and globally.
Baby360 hub
Join our Facebook group to ask questions, share ideas and connect with other healthcare professionals.
Get a complete view of Baby360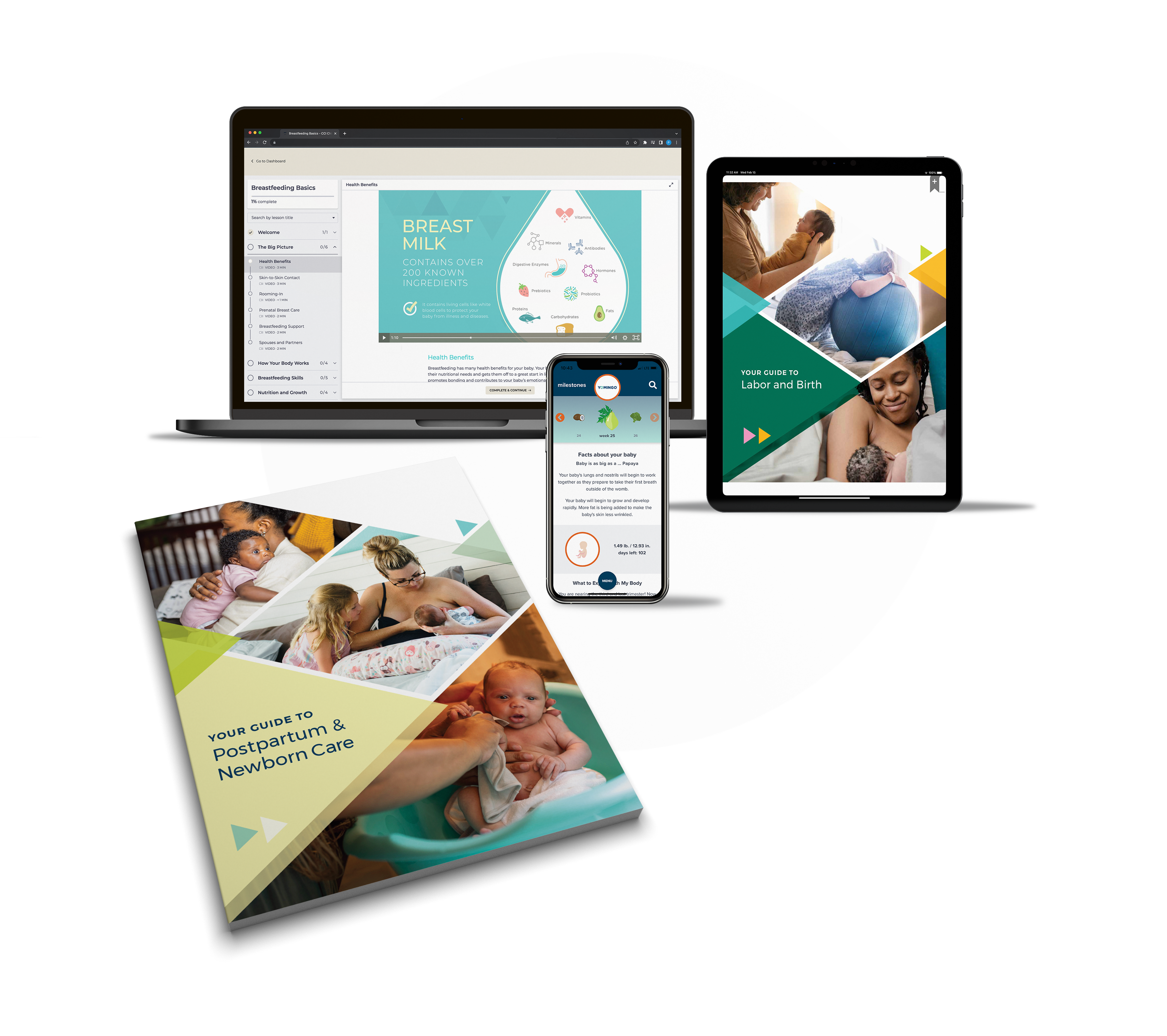 The best way to experience the exceptional quality of our materials is to review them. Request your sample of any of our online classes, mobile app, eBooks, or books to get acquainted with Baby360 today.
Have questions? Ready to start?