The big day is on the way
Here it is — the main event. Nine months of anticipation leads to this experience. Baby360 provides the educational materials that expectant mothers need to be fully prepared for their big day.
Your Guide to Labor and Birth
Help expectant mothers prepare, with our most popular and comprehensive materials.
Teaching tools
Teaching Manual, PowerPoint and Poster Set
Languages
Available in English and Spanish
Your Guide to Pregnancy, Birth and Parenting
A simplified resource covering pregnancy through newborn care.
Languages
Available in English and Spanish
Healthy You, Healthy Baby
Educating women on the basics of self-care and baby care, with varying literacy levels.
Languages
Available in English and Spanish
An array of formats
Baby360's patient-friendly education can be accessed at home or on-the-go. Our acclaimed topics are available in a variety of digital and printed formats to accommodate different lifestyles and different styles of learning.
Online classes
Obtain relevant information at any pace
eBooks
Ready whenever and wherever.
Mobile app
Tap into information from a tablet or mobile device.
Books
Printed publications in a wide variety of topics.
Get a complete view of Baby360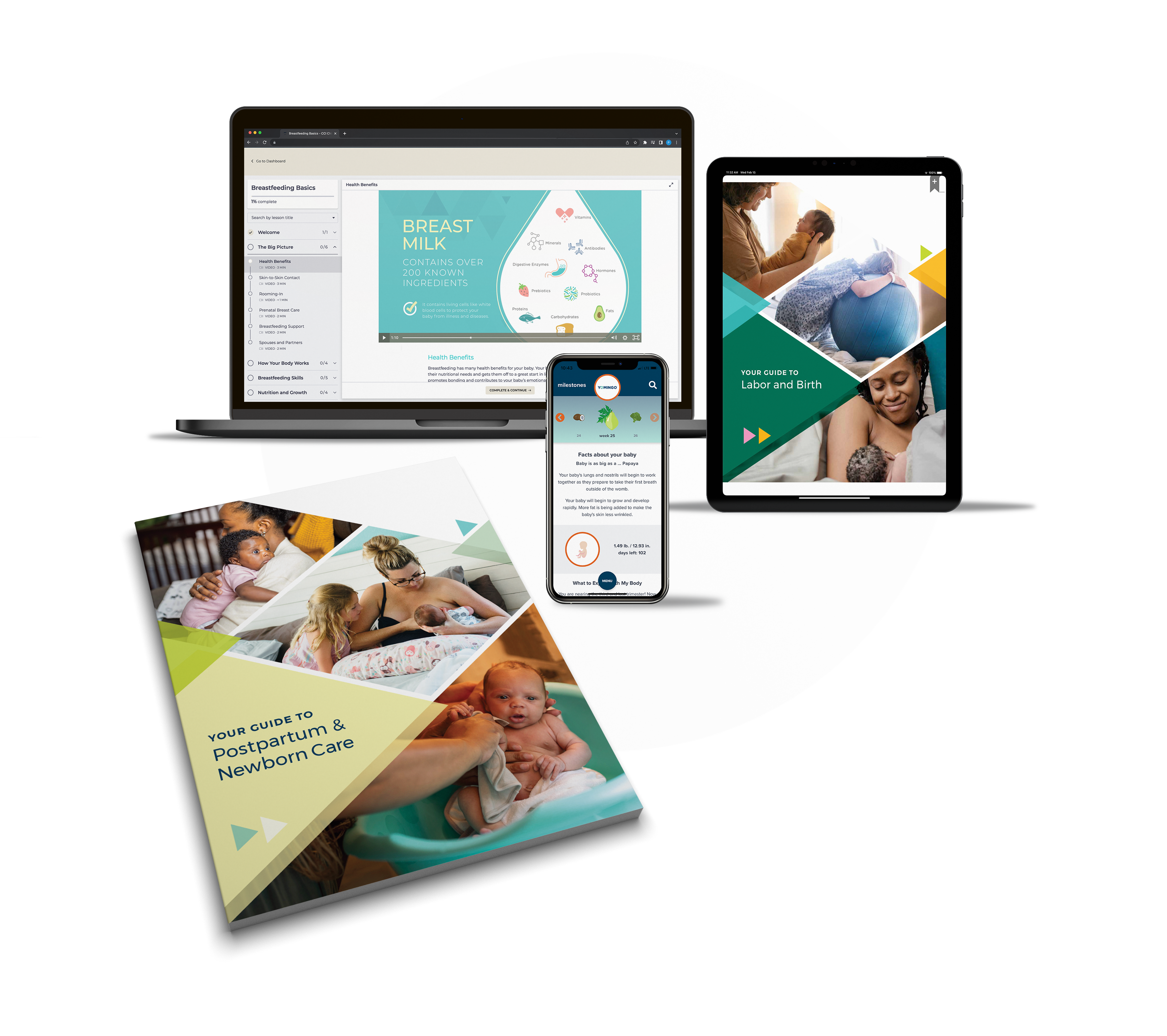 The best way to experience the exceptional quality of our materials is to review them. Request your sample of any of our online classes, mobile app, eBooks, or books to get acquainted with Baby360 today.
Have questions? Ready to start?