Congratulations to
our winners
Baby360 is proud to give back to those who so generously dedicate their time and careers to caring for others.
Baby360 Nursing Scholarship – Supporting Tomorrow's Healthcare Worker
Scholarships at Baby360 began after the COVID-19 pandemic accelerated a global shortage of nurses. Every year through the Baby360 Cares initiative, Baby360 offers scholarship opportunities to students who are currently accepted or enrolled in an accredited school of nursing in the U.S. Since 2021, Baby360 has helped ease the financial burden for tomorrow's healthcare worker through an investment of $2,500 per scholarship recipient. 
Ally Award – Nurturing Promising Newcomers
Through our semiannual Baby360 Ally Award, healthcare workers have the opportunity to nominate outstanding new nurses in maternal and newborn care for their achievements. Through this initiative, we've been able to provide support to new nurses for their continuing education by sponsoring conference attendance and covering AWHONN membership dues. 
Impact Award – Honoring Experienced Nurses
Nurses are often unsung heroes. That's why we created the Impact Award, an award to recognize nurses whose dedication to their craft has left those around them better equipped and more empowered. The Impact Award is intended for those who have 7 or more years of experience in a field directly in or adjacent to the maternity and perinatal space. Baby360 is committed to honoring these nurses with a sponsored celebration and covering AWHONN membership dues.
Kaitlin Reagan
Ally Award – Fall 2022
Hackensack University Medical Center
Bernise Altamirano
Nursing Scholarship – 2022
West Texas A&M University
Lauren Kate Segura
Nursing Scholarship – 2022
West Texas A&M University
Macy Ludwig
Ally Award – Summer 2022
St. Anthony Regional Hospital
McCall Mannel
Ally Award – Spring 2022
UCHealth Longs Peak
Taylor Jones
Ally Award – Winter 2022
MemorialCare Orange Coast Medical Center
Sarah Opdkye
Ally Award – Fall 2021
Einstein Medical Center Montgomery
Madison Seay
Nursing Scholarship – 2021
Samford University
Mya Yorke
Nursing Scholarship – 2021
University of North Carolina at Chapel Hill
Morgan Taylor
Nursing Scholarship – 2021
Brandman University
Peyton Abernathy
Ally Award – Summer 2021
Houston Methodist Sugar Land Hospital
Jillian Hood
Ally Award – Spring 2021
St. Francis-Emory Healthcare
In life Kaitlin has shown great personal strength and resilience. Those qualities have and will continue to carry over into her nursing future. She turns every hard assignment into a learning experience and leaves a stronger nurse at the end of her shift. Kaitlin is also, without exaggeration, one of the kindest people I have every met. Her genuine warmth makes families love her. It also sets a positive example for those who work with her, and they want to continue being on her team.
Margaret Hopkins, Hackensack University Medical Center
Get a complete view of Baby360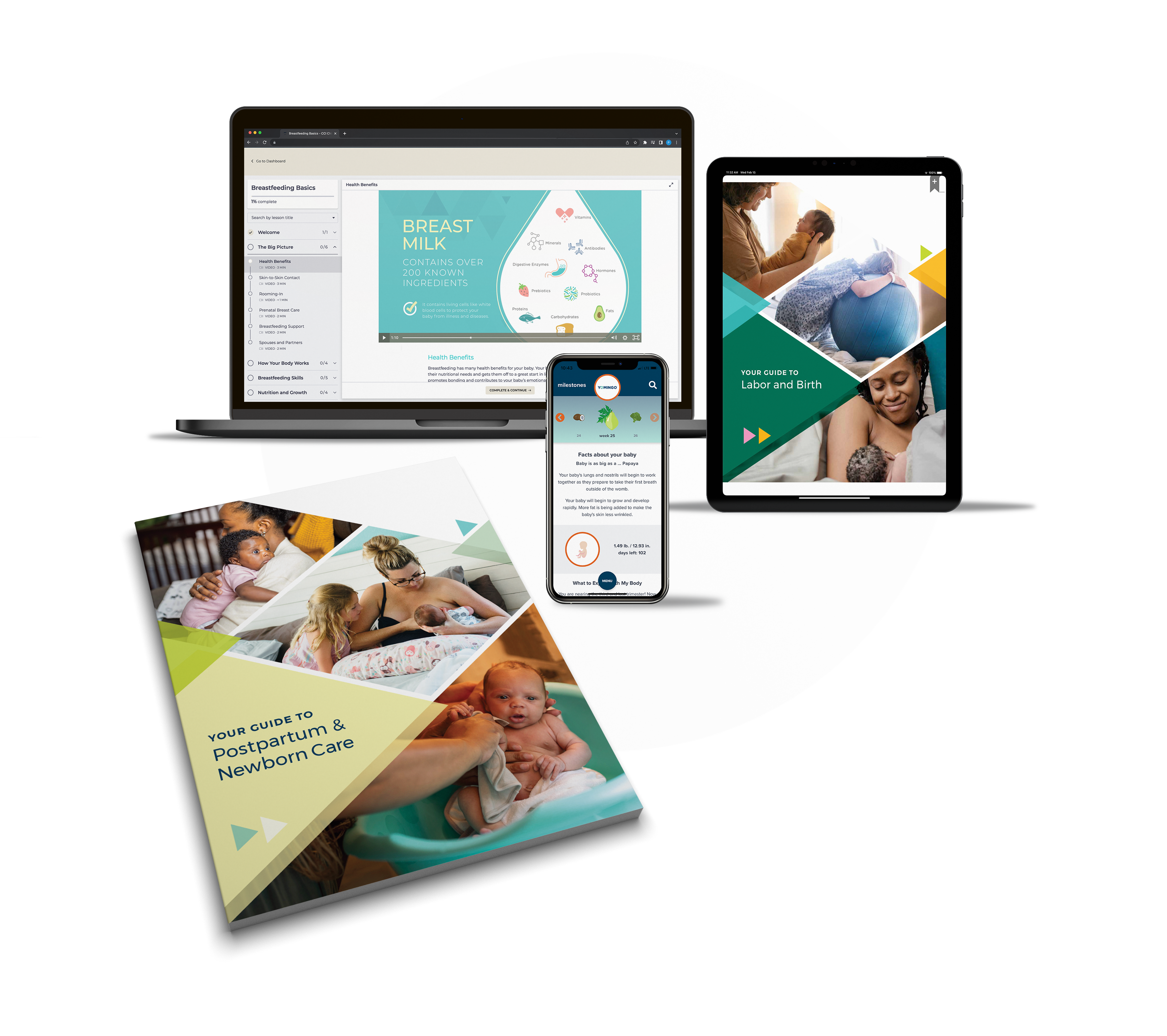 The best way to judge the quality of our materials is to review them. Request your sample of any of our online classes, mobile app, eBooks, or books to get started with Baby360 today.
Have questions? Ready to start?